Your everyday products
Brought to you by a child
While we carry out numerous activities throughout our day that utilise mica, children are spending all of their time, risking their lives in the mines. This video shines light on these two activities that are happening in contrasting worlds that we live in.
In 2009, when I was a 9 year old girl, I remember walking on mica rich soils. The soil shined against the bright sun and I instantly fell in love with this beautiful mineral. The next I heard of it was ten years later, when I learned about child labor attached to the mining of mica, and in my home country, India. Through research of understanding the problem, I found that people need to be aware of this widely used mineral and how it i brought to them. This inspired the visual campaign, "Your everyday products, brought to you by a child."
Working Around the Clock
While carrying a burden on their back, as they work eight hours a day, seven days a week only to earn twenty five cents a day, barely enough to feed themselves. Under all the Shimmer, Sparkle, and Shine of mica is a dark truth. The children are helpless, hungry, trapped and missing.
A Virtual Reality Exhibit
The ASU VCD Senior Exhibition was in the midst of the pandemic when eveything was virtual. We created a virtual reality experience on the platform VR All Art where we designed structures and placed them into a 3 dimensional space. This exhibition was featured in Arizona's Wonderspaces Museum.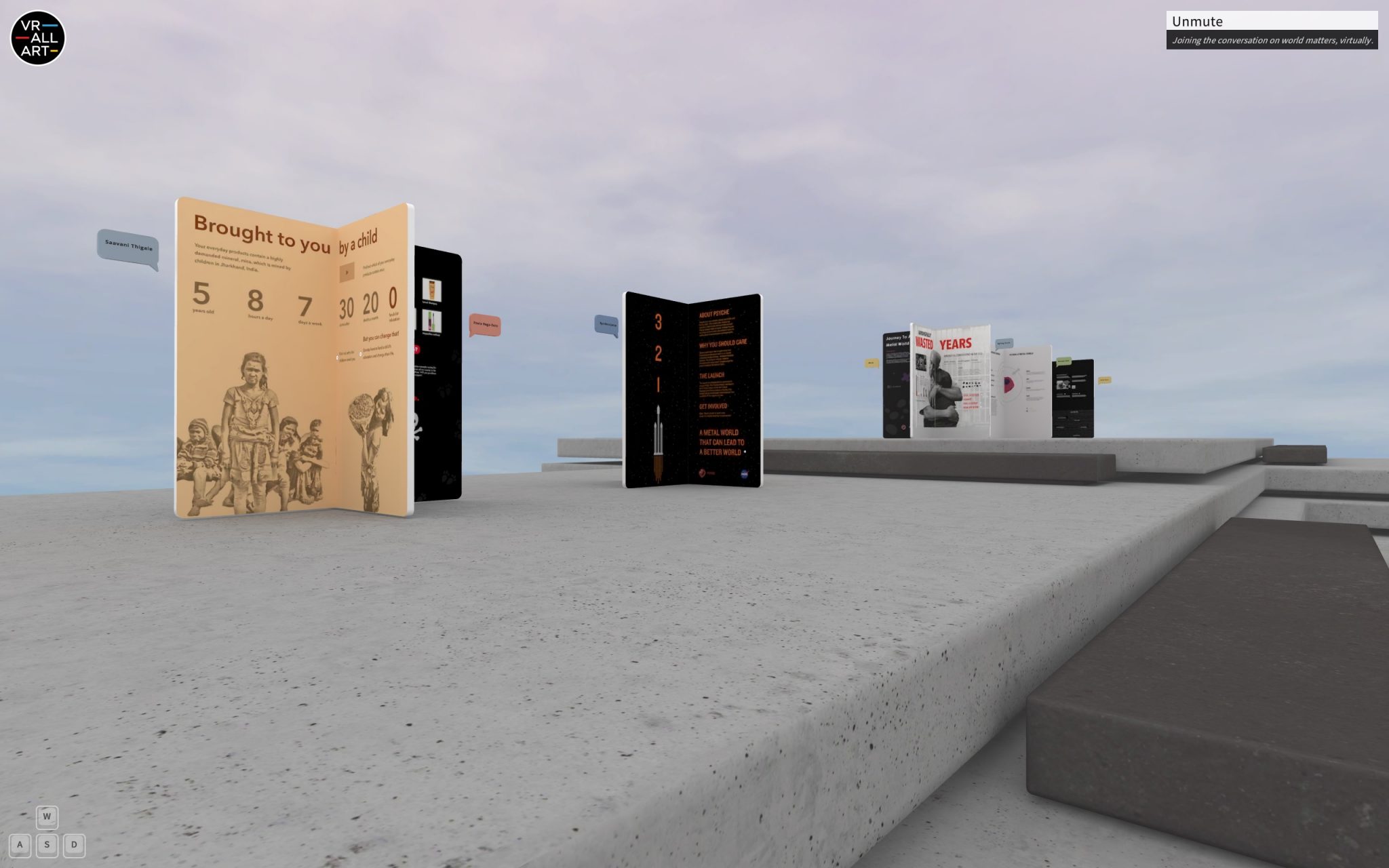 5 years old
8 hours a day
7 days a week
20 deaths a month
30 cents a day
0 funds for an education
But you can change that! $23 can fund a child's education for a whole year.

Help a child out of the mines and change their life.

Donate here.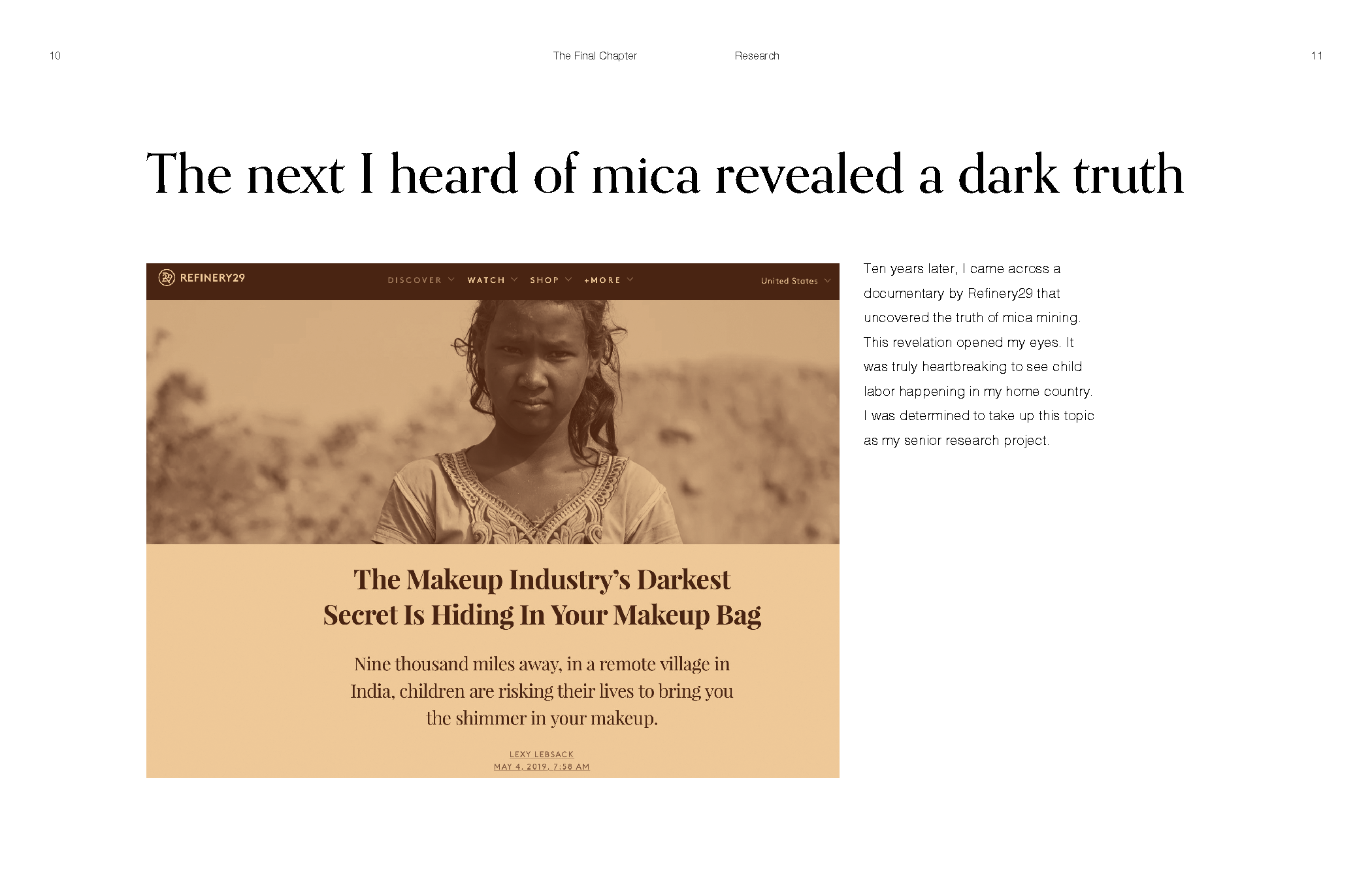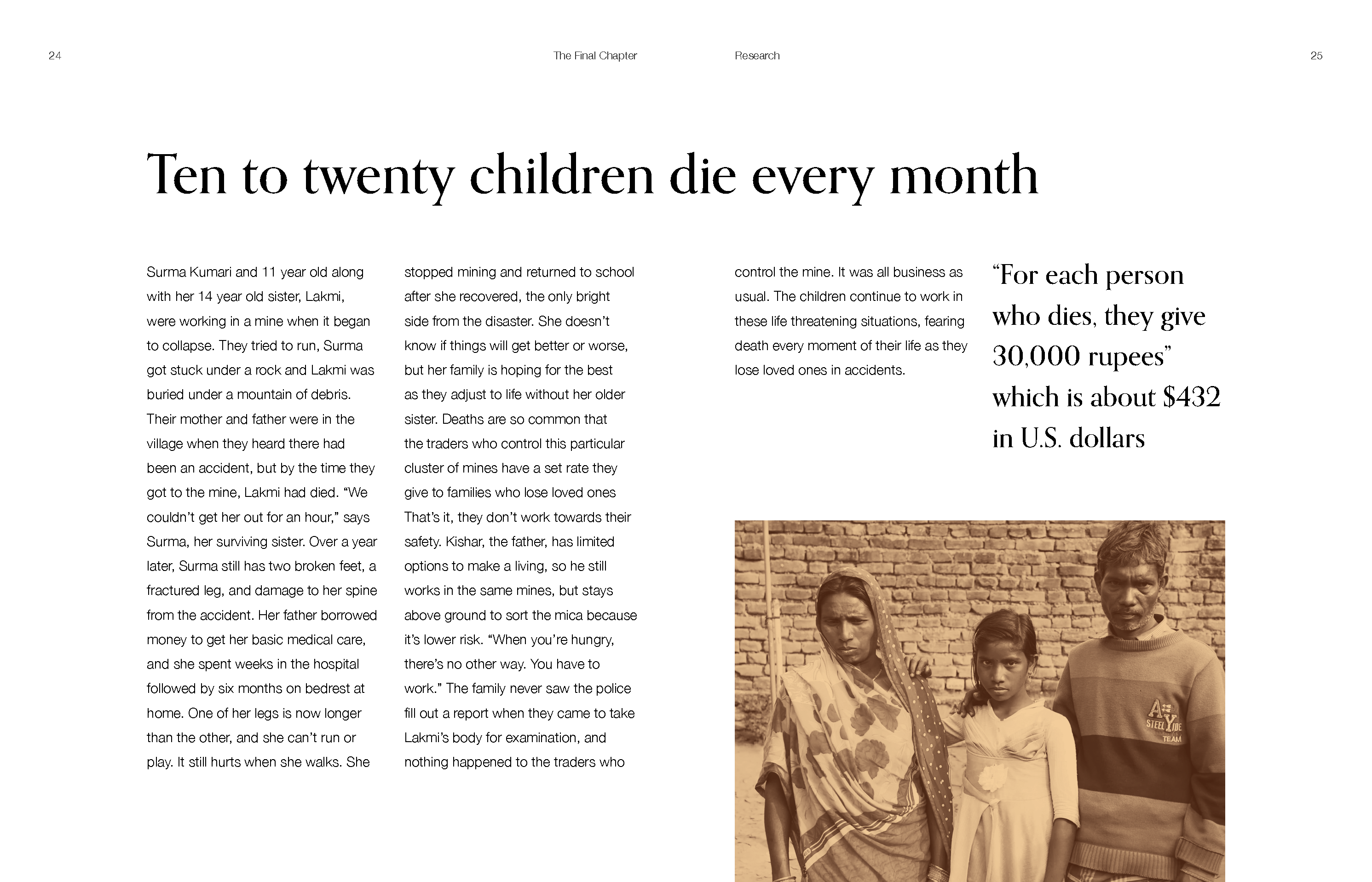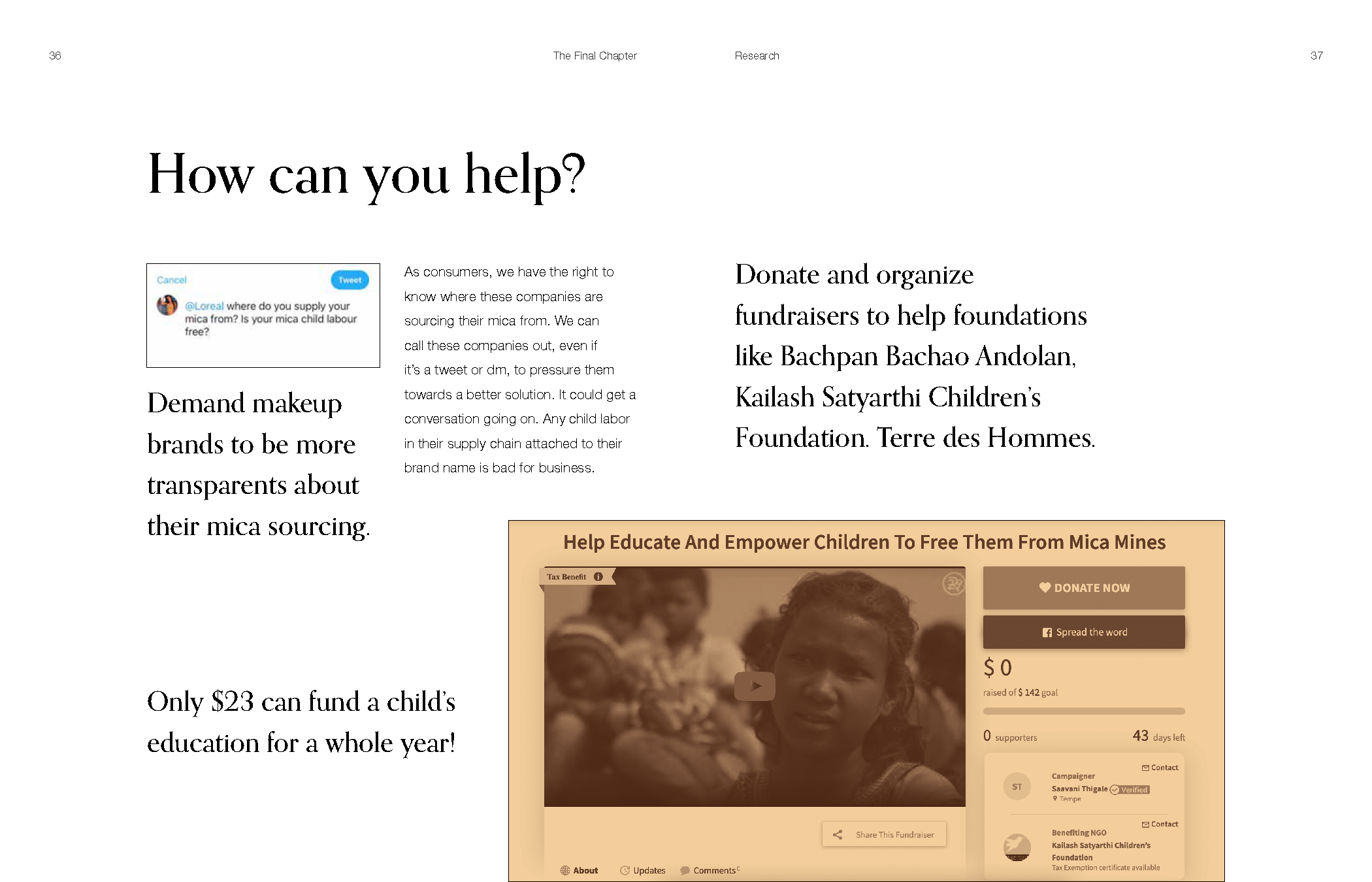 Exploration